Hey all.
This time on WordPress, I'll be presenting a list of the 20 largest videogame companies in the world by revenue in US dollars ($). Please do keep in mind that 100% accurate financial comparisons are hard to make (Let alone revenue reports to find), so if you find mistakes in the list (and have a reliable source) please present them in a civil manner.
Secondly, I do not count multi-industry conglomerates if their main business isn't gaming. For example, I do not recognize Sony, Microsoft, Google or Warner Bros. as proper "video game companies", since their respective main industries are practical electronics, computer software, Internet services and movies, respectively — for all four of these, video games is but a side division, hence they're not on the list.
Without further ado, let's go.
20. Perfect World Games
Revenue: $1.05 billion
Country: China
Famous for: Battle of the Immortals, Final Fantasy Awakening, Heroes of the Three Kingdoms, Jade Dynasty, Neverwinter, Perfect World
Perfect World Games, named after its flagship MMO, has been on the rise in China for quite a while now, with its variety of free-to-play MMORPG's based on Chinese mythology. They're also the company that Valve appointed to operate Dota 2 and Steam in China. 
There honestly really isn't all that much to say about PWG, other than that they make MMO's in China, work with Valve, and make a lot of money. I can't stretch this description any longer, so move on we shall.
19. SNK

Revenue: $1.15 billion
Country: Japan
Famous for: Athena, Baseball Stars, Beast Busters, Burning Fight, Fatal Fury, Neo-Geo consoles, Metal Slug, Samurai Shodown, Sengoku, Shock Troopers, Super Sidekicks, The King of Fighters, Vanguard
If there's any company that deserves to be called the king of fighting games, it has to be SNK (Derived from Shin Nihon Kikaku). Seriously, they own tons of fighting game IPs. Think of Art of Fighting, Fatal Fury, King of the Monsters, Samurai Shodown, The Last Blade, The King of Fighters, et cetera. Most other games in SNK's library are beat 'em up games, shoot 'em ups or run & gun games, although one-offs in the platforming, rythm, dating sim, RPG and sports genres do exist.
For a while, SNK was undisputably the vice-lord of arcade, losing only to SEGA. And while the consoles where only accessible to a niche following due to their extremely high price, SNK's Neo-Geo line of consoles had the legendary reputation that they were more powerful than both Nintendo and Sega's hardware. (Fun fact: This is actually true! The Neo-Geo was indeed stronger than both the SNES and the Mega Drive / Genesis, but lagged behind due to its price)
SNK's immortality in the gaming world was proven most in 2001, when the company went bankrupt (Blame the decline of arcades and the Neo-Geo line's pricetag) only to rise up from the ashes a week later. Kawasaki, SNK's founder, did what's called a pro gamer move: He knew SNK was going down, so he made a new company (Playmore), put up SNK's assets and trademark for sale, had Playmore buy all of it, purchased studios set up by former SNK members, rehired all of the employees and renamed the firm back to SNK. It was as if SNK never died at all.
Ever since, SNK has seen a huge recovery (Going from dead to amassing over 1 billion USD in revenue), and its popularity has only been bolstered by the appearance of Terry Bogard (From The King of Fighters) in Super Smash Bros. Ultimate. Talk about comebacks.
18. Smilegate
Revenue: $1.4 billion
Country: South Korea
Famous for: Crossfire, EpicSeven, Lost Ark, ProBaseball Manager Online, SoulWorker, Super Tank, TalesRunner, TheMusician
Sometimes, companies don't need a huge library of famous IP's to be big. In fact, Smilegate only requires two: SoulWorker, an anime-styled MMORPG on Steam, and Crossfire, which many people don't know … is actually the most popular game in the whole world?! And that for a Counter-Strike clone I never heard of?!
It might sound really weird, but Crossfire's success relies on two factors. First, many people in the hugely gamer-populated continent known as Asia (Excl. Japan and South Korea) can't easily acquire powerful gaming PC's. Crossfire is piled up with content, yet runs even on a potato. This leads us to our second pillar: Its insane success in … China. Yep, I guess that explains everything.
In fact, Crossfire is so profitable for Smilegate that they've released several sequels so far, are releasing the AAA sequel CrossfireX for Xbox devices, and have even started making a movie about their flagship title. An insane amount of luck? Or just a well-planned strategy? Who knows …
17. NCSoft
Revenue: $1.5 billion
Country: South Korea
Famous for: Auto Assault, Blade & Soul, Fuser, City of Heroes, Guild Wars, Jan Ryu Mon, Lineage, Love Beat, Master X Master, Pro Baseball H3, Trickster
NCSoft is the first in a series of huge South Korean MMO giants you've probably never even heard of. The company owns a large amount of online multiplayer games famous all around South Korea, in addition to owning mahjong, rythm and online board games. They're so powerful that the Government of South Korea straight-up bought a large share of the company.
16. GungHo Online Entertainment
Revenue: $1.6 billion
Country: Japan
Famous for: Alisia Dragoon, Grandia, Gungriffon, Lunar, Ninjala, No More Heroes, Puzzle & Dragons, Ragnarok, Slipheed, Tenchu, Thexder, Way of the Samurai
Huh? Who is this?
Well Jimmy, GungHo is "that company" who operates a crapton of highly successful MMO's and mobile games, like Puzzle & Dragons and Ragnarok. That, and their library includes absolute cult classics like No More Heroes (Who can ever get enough of Travis Touchdown?) and the Grandia series.
In fact, Puzzle & Dragons is SO successful that it generates 91% of the company's 1.6 billion profit. Let that slip through.
15. Zynga

Revenue: $1.7 billion
Country: USA
Famous for: CSR Racing, Dawn of Titans, Empires & Allies, Empires & Puzzles, FarmVille, Pixel Shot 3D, Merge, Tiny Royale, Toon Blast, Zynga Poker, Zynga Solitaire
Everyone's heard of FarmVille before. When you realize that its developer also made countless other Facebook games and casino sims, and also has Empires & Puzzles, Toon Blast, CSR Racing, Dawn of Titans and other mobile hits in its library, it makes sense they have a lot of money. Like, a HUGE amount of money.
Even though Zynga is only 13 years old, FarmVille was so successfull it allowed the firm to rise up the ranks quite fast. Another key part of Zynga's rise to power was its catalog to titles that appeal to non-gamers, like Zynga Solitaire, Crosswords With Friends, Chess With Friends, Black Diamonds Casino, Merge Farm and others, which complements its more action-oriented mobile hits. Zynga was even able to succeed in the battle royale hype train with Tiny Royale. 2020 cemented the company's dominance when it acquired Istanbul-based Peak.
As much as Adobe's murder of Flash may have spelled the end of the original FarmVille, Zynga has plenty of alternatives (Including a remake of FarmVille without Flash) up its sleeves to stay relevant in the market.
14. Netmarble Games
Revenue: $1.8 billion
Country: South Korea
Famous for: Assault Gear, District 187: Sin Street, EvilBane, GunZ: The Duel, Iron Throne, Prius Online, Seven Knights, Sin Street, Scarlet Blade
Netmarble might not immediately ring a bell, but you'll soon understand its position when you learn that it focuses primarily on mobile MMO games (Some based on existing franchises by others) with microtransactions — the cashcow of today — in South Korea, one of the videogame capitals in the world. Yeah, makes sense.
Netmarble has also made some non-MMO games before, but perhaps the most interesting thing about them is that they were actually created by several smaller top companies amalmagating together to become an unstoppable, global force.
13. Ubisoft
Revenue: $2.20 billion
Country: France
Famous for: Anno, Assassin's Creed, Brawlhalla, Far Cry, For Honor, Imagine, Just Dance, Prince of Persia, Raving Rabbids, Rayman, The Crew, Tom Clancy's (Ghost Recon, Rainbow Six, Splinter Cell, The Division), Watch Dogs, UNO, Uplay, ZombiU
The only European contender on the list, Ubisoft, surely packs quite a punch. The company's portfolio includes shooters, hack-and-slash games, platformers, racing games, strategy titles, party games and RPGs, amongst much more (Including a digital UNO). With their ownership of Blue Mammoth Games, Ubisoft succeeded in appending cult indie hit Brawlhalla to its catalog, too.
Founded on March 28, 1986 as Ubi Soft SA (Short for "Ubiquitous Software") which was later fused into just one word, Ubisoft's first game was Zombi, which by January 1987 had sold 5,000 copies. By 1996 — almost 10 years later — Ubisoft had already raised 80 million dollars and controlled an office in Shanghai. Ever since, Ubisoft has continually been on the rise, and even survived attempted takeovers from both EA and Vivendi.
12. Nexon
Revenue: $2.45 billion
Country: South Korea / Japan
Famous for: Crazyracing KartRider, DomiNations, Dungeon Fighter Online, Elsword, Kingdoms of Amalur: Reckoning, Legend of Darkness, Mabinogi, MapleStory, PointBlank: Strike, Rise of Nations, Yulgang M

Nexon also co-developed three games in the Counter-Strike series (Online, Online 2 and Nexon Studio), which it maintains alongside Valve
If anyone deserves to be called the king of both MMO games and strategy titles (Through its subsidiary Big Huge Games), then that honour goes to Nexon. Nexon and Big Huge Games are famous for MMO hits like MapleStory, MapleStory 2, Elsword and Dungeon Fighter Online, strategy games like Rise of Nations, DomiNations and Catan, and action role-playing titles like Kingdoms of Amalur: Reckoning. Its racing game, Crazyracing KartRider, even became so popular that 25% of South Koreans confirmed to have played it at least once.
Nexon just keeps on growing, having offices spread all over Japan, South Korea, Singapore, Thailand, Taiwan, China, Sweden, Germany and the United States. With the MMO, mobile and South Korean gaming sectors constantly and exponentially growing, we'll absolutely see more of Nexon for years to come.
11. Bandai Namco
Revenue: $2.42 billion
Country: Japan
Famous for: Ace Combat, Dark Souls, Dig-Dug, Digimon, Galaga, Galaxian, Gon, Gundam, Mr. Driller, Pac-Man, Ridge Racer, Soulcalibur, Tamagotchi, WonderSwan (Color) and Swan Crystal handheld consoles, Xevious, a crapton of JRPG franchises (E. g. Tales) and licensed anime adaptations (E. g. Dragon Ball games, One Piece games, Sword Art Online etc)

Also the main developer of the Super Smash Bros. series, in collaboration with Nintendo and Sora Ltd (== Sakurai's company)
Similarly to how Square Enix came to be through the merger of Square and Enix, Bandai and Namco became one to benefit the both of them.
Bandai Namco became famous for several ancient arcade classics like Pac-Man, Dig-Dug, Galaga and Xevious, but it made far more than that. With Dark Souls, Bandai Namco shows that it can frustrate gamers just as much as it can appease them; its catalog of pure Japanese RPG's is huge; and it has also expanded into electronics, with its Bandai component having made the WonderSwan, WonderSwan Color and Swan Crystal handheld consoles, as well as the Tamagotchi your parents probably won't stop talking about.
And lastly, as of recently Bandai Namco is now one of the big cheeses of the Super Smash Bros. games we all love, which they develop along with Masahiro Sakurai's company Sora Ltd. for Nintendo to publish and distribute.
10. Square Enix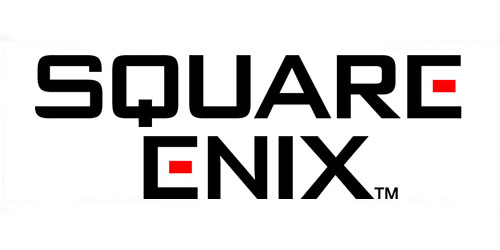 Revenue: $2.43 billion
Country: Japan
Famous for: Bubble Bobble, Darious, Dragon Quest, Deus Ex, Final Fantasy, Fortune Street, Gex, Gunslinger Stratos, Hitman, Just Cause, Kingdom Hearts, Life Is Strange, Mana, Shellshock, Space Invaders, Tomb Raider
Square Enix has a wide and varied portfolio of games, ranging from fantasy RPGs like Final Fantasy, Dragon Quest and Kingdom Hearts (Collab with Disney) to arcade hits like Space Invaders, Bubble Bobble and Darius to "realistic" action-adventure games like Deus Ex, Tomb Raider and Hitman.
Square Enix is also the lord and master of several manga, anime and novel series, further cementing their globally dominant leadership in the videogame world. This enormous diversity has contributed well to Square Enix's empire, and it doesn't seem like it'll stop expanding its borders anytime soon.
9. Konami
Revenue: $2.54 billion
Country: Japan
Famous for: Bloody Roar, Bomberman, Bucky O'Hare, Castlevania, Contra, Dance Dance Revolution, Frogger, Ganbare Goemon, Gradius, Metal Gear, Pro Evolution Soccer, Rocket Knight Adventures, Silent Hill, Star Soldier, Suikoden, Yu-Gi-Oh!, Tokimeki Memorial, The Konami Code
Konami, whose name is a portmanteau of its founders' surnames Kagemasa Kozuki, Yoshinobu Nakama and Tatsuo Miyasako, has been a famous name for a long time as well. With a foundation date of March 21, 1969, Konami is the second-oldest major videogame company in the world, beaten only by SEGA (1940).
In the second golden age of videogames during the mid-to-late 80's and early-to-mid 90's, Konami suddenly experienced a large blast in size; within just 4 years from 1987 to 1991, Konami's earnings boomed from $10 million all the way to over $300 million. Today, the Konami Vault houses at least 2.54 billion US dollars. And let's be honest here, who hasn't heard of the Konami Code? Up, Up, Down, Down, Left, Right, Left Right, B, A, Start!
8. Take-Two Interactive
Revenue: $3.1 billion
Country: United States
Famous for: BioShock, Borderlands, Bully, Call of Cthulu, Civilization, Dragon City, Duke Nukem, Grand Theft Auto, Kerbal Space Program, L. A. Noire, Lemmings, Mafia, Manhunt, Max Payne, Midnight Club, MLB 2K, NBA 2K, Red Dead, System Shock, The Outer Worlds, WWE 2K, XCOM 
Take-Two Interactive? What the f*** is a Take-Two Interactive?
Well, what if I told you that Rockstar Games (Famous for e. g. GTA, Red Dead, Max Payne and Manhunt) and 2K Games (Famous for e. g. BioShock, Civilization, XCOM, Borderlands, Mafia and a lot of sports game) are actually two components of this gaming empire, which also owns Dragon City developer Socialpoint? And it's not like Take2 acquired them. Nono, both Rockstar and 2K were founded by Take2, which has been here all the time.
Take-Two Interactive is the third-largest Western gaming company by market capitalization and has access to an unmatched pool of successful franchises, including lesser known hits like State of Emergency, Oni, Smuggler's Run, Vietcong, PGA Tour 2K, The Bigs, System Shock and the SWAT series.
Although its offer to buy Codemasters may have been trumped by EA, Take-Two Interactive has continued to only grow over the years, and it doesn't seem like it'll stop anytime soon. 
7. SEGA
Revenue: $3.42 billion
Country: Japan
Famous for: 7th Dragon, Alex Kidd, Alien: Isolation, Altered Beast, Bayonetta, Company of Heroes, Condemned, Conduit, Fantasy Zone, Football Manager, Golden Axe, House of the Dead, Megami Tensei (Includes Persona, which is technically a spinoff series of Megami Tensei), Phantasy Star, Puyo Puyo, Sakura Wars, Shining, Sonic the Hedgehog, Streets of Rage, Total War, Warhammer, Wonder Boy / Monster Boy, Valkyria Chronicles, Virtua, Vocaloid, Yakuza
SEEEEYGAAAAAHHH! Ah yes, who doesn't remember this iconic phrase from the good old 90's games? (Well, at least when it wasn't the short "SEY-GAH!")
The company's been struck by tragedy multiple times, but even without the help of Segata Sanshiro, the company hoisted itself out of trouble time and time again. Today, SEGA has one of the world's largest and most diverse videogame libraries, like Sonic the Hedgehog (Platforming), Streets of Rage (Beat 'em up), Warhammer (Real-time strategy), Persona (RPG), Conduit (First-person shooter), House of the Dead (Rail shooter), Condemned, Alien (Both survival horror), Vocaloid (Rythm) and Puyo Puyo (Puzzle), among much more.
Although not without change and stops, SEGA is one of the oldest videogame companies in the world, having been founded in 1940 as "Standard Games". It achieved success in the US, Japan and Panama with its slot machines and coin-operated amusement devices such as light gun shooting games, pinball machines and jukeboxes.
By the 1960s, Standard Games renamed itself into Service Games, later just shortned to SEGA, and swiftly shifted focus towards the rising videogame industry that would establish itself by the 70's. SEGA has a very diverse catalog that includes games in all sorts of genres, like platforming, role-playing, beat 'em up, rythm, first-person shooters, survival horror, real-time strategy, racing, fighting, sports and much more.
But here's the kicker, the one that truly makes SEGA so awesome. Guess who made the first consoles with online support? SEGA. Guess who invented DLC? SEGA. Guess who invented the technology that allows videogame consoles to connect to each other and transfer data? SEGA. Guess who made the first ever MMO? SEGA. And guess who invented mobile games? Yep, that's right: SEGA.
Almost all of the concepts, tropes and technologies that are standard in the gaming industry right now trace their roots back to SEGA in one way or another. Isn't that just prodigious? No matter what, the legacy of SEGA will always remain deep in our gamer hearts.
SEEEEYGAAAAAHHH!
6. Nintendo
Revenue: $3.6 billion (Excl. hardware sales)
Country: Japan
Famous for: Advance Wars, Animal Crossing, Brain Age, Consoles, Donkey Kong, Excitebike, Fire Emblem, Fossil Fighters, F-Zero, Game & Watch, Legend of Zelda, Kid Icarus, Kirby, Mario, Metroid, Mother (Includes EarthBound), Pokémon, Pilotwings, Pikmin, Splatoon, Star Fox, Steel Diver, Wii Fit / Play / Sports, Xenoblade
Of course Nintendo was making the list, no doubt about that. They're the oldest console maker still in business, with their Switch sales having skyrocketed. And although their reputation has recently started slumping due to … questionable practices towards their fans, Nintendo continues to be a highly respected company.
Of course their IP contributed to this. After all, Nintendo owns legendary series like Mario, Donkey Kong, Zelda, Kirby, Pokémon, Metroid, Splatoon, Pikmin, Xenoblade and Fire Emblem, as well as godlike console like the (S)NES, Wii, (3)DS and Game Boy line, all of which have brightly coloured many people's childhoods. As Nintendo's name itself guides us: "Leave the luck to heaven…"
5. Epic Games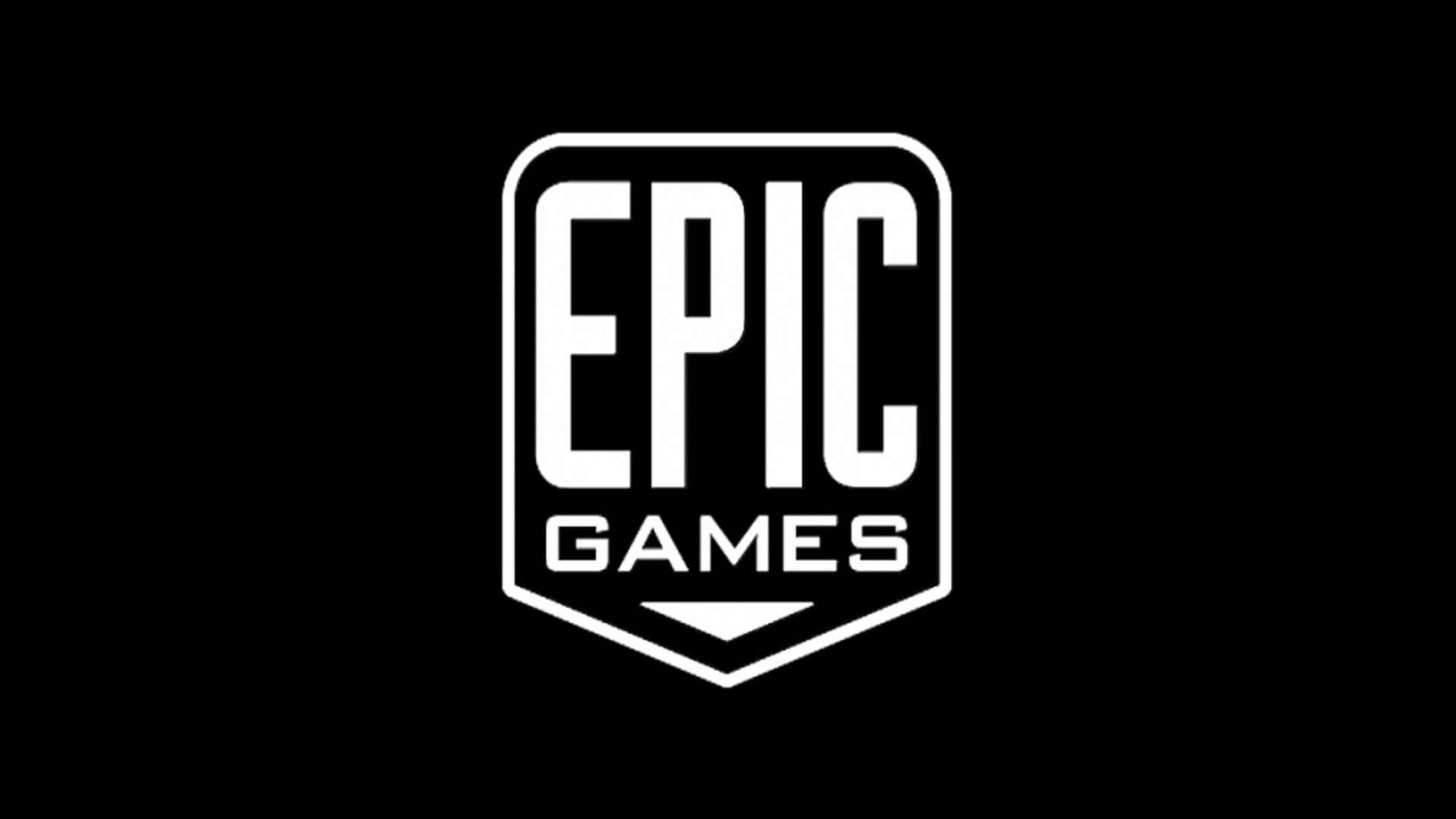 Revenue: $4.2 billion
Country: United States
Famous for: Age of Wonders, Bulletstorm, Epic Games Store, Fortnite, Gears of War, Infinity Blade, Jazz Jackrabbit, Rocket League, Shadow Complex, Unreal, Unreal Engine
D'aww, naw! I can perfectly see you thinking "Not these guys…" but there's no going around it: The combination of Fortnite (Which made $3bn by itself), the Unreal Engine (The world's most successful game engine, currently ahead of Unity) and the Epic Games Store have skyrocketed this once niche developer into the highest tops of Mount Games, wether you like them or not.
With Epic famous — or notorious — for this (un)holy trinity, it's easy to forget that they also made Gears of War, that Unreal is also an actual game series (That's where the engine's name came from), that they own Rocket League, and that their catalog includes some other, little-known titles as well.
For now, it doesn't look like Epic will stop growing. Even with Fortnite on the decline, the Epic Games Store as well as the Unreal Engine royalties (== As soon as your UE game brings in $1m of profit, 5% of the annual income goes to Epic) are filling that gap in quite well. Well hey, at least Epic's Fortnite World Cup allowed the 15-year old winner to buy his poverty-stricken mom a new house using the prize money. Wether you like Epic or not, you just have to admit that that was damn wholesome.
4. Valve
Revenue: $4.3 billion
Country: United States
Famous for: Alien Swarm, Artifact, Counter-Strike, Day of Defeat, Dota, Deathmatch Classic, Firewatch, GoldSrc, Half-Life, Left 4 Dead, Portal, Ricochet, Source Engine / Filmmaker, Steam, Team Fortress

Partial ownership (Shared with third parties): Age of Chivalry, Cry of Fear, Dystopia, Garry's Mod, NeoTokyo, No More Room in Hell, Nuclear Dawn, Sven Co-Op, Wanted, Zombie Panic
What do you think of when you see a mute quantum physics scientist beat up alien soldiers with a crowbar? Or when you see a bunch of weirdos in red and blue attack each other in a neverending rivalry? Or shooting up zombies in the dorkiest way imaginable if you have those hilarious Workshop mods loaded up? What comes to mind when you see people who can't count to 3?
The answer to virtually all of this is of course Valve. While they don't own Gmod like many players assume, Valve's catalog still includes hits like Counter-Strike, Half-Life, Team Fortress, Left 4 Dead, Portal, Dota and Day of Defeat, as well as lesser-known cult classics like Deathmatch Classic, Ricochet, Alien Swarm and Firewatch. (They also made Artifact, but we don't talk about that.)
More famously, Valve is known for creating and maintaining GoldSrc and Source, two legendary game engines with huge and dedicated playerbases (GoldSrc is so beloved that despite being over 20 years old, Valve still made a game with it in 2014) making countless respected mods. Valve hosts a programme in which they help fans publish Source and GoldSrc mods to Steam (Free or paid depending on the license) in return for tribute and partial influence over the titles. Some, like Wanted!, were even bundled with official Valve retail games.
And of course, Valve's biggest cash-cow is obviously Steam. Boasting 75% of the PC game market share, Steam sales make Valve a ton of money, given how they take 20 – 30% royalties of every game sold on it. Even though we still haven't received Half-Life 3, Left 4 Dead 3 or an actually meaningful Team Fortress 2 update, Valve has no signs of slowing down.
3. Electronic Arts

Revenue: $5.6 billion
Country: United States
Known for: Anthem, Apex Legends, Army of Two, Battlefield, Command & Conquer, Dead Space, Dirt, Dizzy, Dragon Age, EA Sports, F1, FIFA, Mass Effect, Medal of Honor, Need for Speed, Operation Flashpoint, Origin, Plants vs. Zombies, Project Cars, SimCity, Star Wars games, The Sims, Titanfall
Love 'em or hate 'em (Probably the latter), there's no stopping EA. They're notorious for their DLC, lootboxes, studio closures, repetivity, employee treatment and the EA Sports meme, and yet people still buy every new EA title, since they're just barely short of 5.6 billion dollars of annual profit (5.59 to be exact, but c'mon). EA's venture to battle Steam, Origin, certainly was not a failure either, as it grew faster than Steam for a short while.
EA's catalog includes beloved games like The Sims, Battlefield, Medal of Honor, Dead Space, FIFA, Need for Speed, Plants vs. Zombies, Mass Effect and Apex Legends. Furthermore, EA is currently in the process of purchasing Codemasters and its subsidiary Slightly Mad Studios, which adds a large volume of racing games to its portfolio (As well as old platforming hero Dizzy and the Operation Flashpoint series of military simulations).
I guess there's really no way of making EA back down, since their bad press coverage and public image fails to hurt their profits all that much. Then again, Ubisoft, Take-Two Interactive and CD Projekt all had the balls to throw EA's acquisition offers into the dustbin, and the fans finally got EA to back off in regards to Star Wars Battlefront 2 and its monetization. So who knows? The "Evil Empire" might be forced to improve its practices towards consumers in order to stay relevant, and that's definitely a better prospect.
2. Activision Blizzard
Revenue: $6.51 billion
Country: United States
Famous for: Assault Heroes, Battle.net, Bubble Witch Saga, Call of Duty, Candy Crush Saga, Crash Bandicoot, Diablo, Destiny, Guitar Hero, Hearthstone, Heroes of the Storm, Pet Rescue, Overwatch, Skylanders, Spyro, Tony Hawk's, StarCraft, Warcraft
The 2008 merger of Activision (Assault Heroes, Call of Duty, Crash Bandicoot, Guitar Hero, Skylanders, Spyro and Tony Hawk's) with Vivendi Games and its division Blizzard (Diablo, Hearthstone, Heroes of the Storm, Overwatch, StarCraft, Warcraft) wrote history. Now add Candy Crush developer King and the publishing rights of Destiny to that pile, and you have created a literal behemoth. No wonder Activision Blizzard is the largest gaming company outside of East Asia!
AB spreads out its titles between Steam and its own platform called Battle.net — the oldest active gaming network in the world, having been online non-stop since 1996. AB too isn't without its fair share of criticism — mainly its overpaid CEO's and the ridiculous file sizes for the newer Call of Duty games. But all in all, they've still got a pretty decent image as the Western market leader.
1. Tencent Games
Revenue: $19 billion
Country: China / Cayman Islands
Famous for: Agar.io, Arena of Valor, Clash of Clans, Clash Royale, Diep.io, Endless World, GTFO, Honor of Kings, Hytale, League of Legends, Path of Exile, Rising Thunder, Stonehearth, Valorant, Vampire: The Masquerade, Warframe
Wait, who is this?
Well Jimmy, what if I told you that this company fully owns League of Legends, Valorant, Hytale, Arena of Valor, Honor of Kings, Stonehearth and Warframe, and has majority control over Agar.io, Diep.io, Clash Royale, Clash of Clans, GTFO and Path of Exile? They also own 40% of Epic Games and own a huge deal of shares in other major companies, including 5% in both Activision Blizzard and Ubisoft. And mind you, owning shares means you get a big chunk of the profit.
Furthermore, Tencent is the gateway to China for many developers. They host Chinese versions of PlayerUnknown's Battlegrounds, Call of Duty, Steam and Ubisoft series, and publish modified copies of other games in China. It's also worth mentioning that Honor of Kings has more players than there are Steam users (In fact, it's the most played game of all time) and is the most downloaded piece of software to have ever existed (Even more than Facebook & Google) — all of which is largely a result of the nature of China's HUGE gaming market and unmatched population.
With all that said, I guess it only makes sense that Tencent takes the prize, being 14 billion dollars ahead of Activision Blizzard. Wether that's a good thing? Probably not. Tencent is literally feared by gamers everywhere, given how it looks a lot like they're trying to buy everything and monopolize gaming — plus their heavy use of microtransactions. Let's hope for the best…